Details

Published: 17 July 2015
Hits: 6136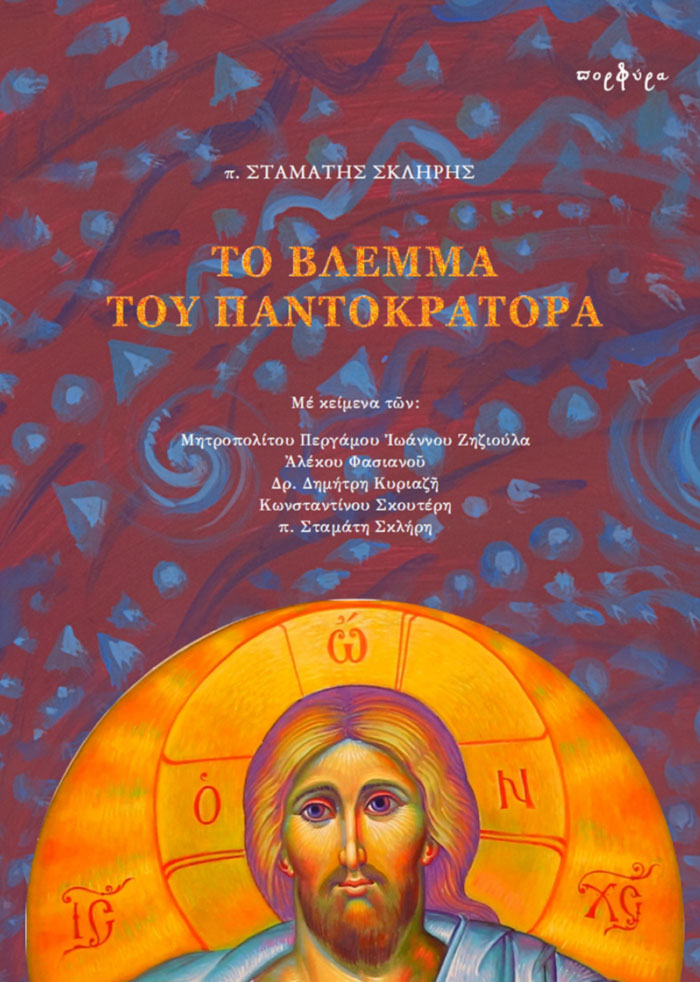 This is a unique portfolio of hitherto unpublished works by Father Stamatis Skliris, based around the theme of man's perception of the divine, sacred, blessed face of this world and the world beyond. It immerses us in the ineffable depths of Byzantine art, as this has survived over the centuries of man's attempt to depict the sacred, and as it has evolved in our day, mediated through the attentive vision of Father Stamatis Skliris, priest, doctor and icon-painter.
The texts are by His Eminence the Metropolitan of Pergamon Ioannis Zizioulas, the artist Alekos Fasianos, the psychiatrist-psychoanalyst Dr Dimitris Kyriazis, Professor K.B. Skouteris and Father Stamatis Skliris.
"As a painter, Father Stamatis has recorded images of life, the world as it is. As an icon-painter, he has depicted churches of heavenly aspect, as they should be. He has revived religious art a in a novel way which is all his own, using beautiful, marvellous natural colour and joyful faces which do not strike fear into us but bring us closer to the divine…"
A.Fasianos
"…Love and longing as a way of acquiring knowledge of self, of others and of God, love as the chief way to salvation, is the informing element in his work."
D. Kyriazis
"…if the heart of man is a shell where one listens to the echo of God, this is not something one experiences every day, but only at a very few moments, which may be called moments of creation. And these moments are not manifestations of someone's skill but of his sensitivity. When you arrive at that stage, the points of the compass are no longer valid, East and West no longer exist."
Father Stamatis Skliris
The edition contains 18 reproductions of icons measuring 24 x 34 cm.
---
ISBN 978-618-81538-3-7

35 x 25 x 2 [cm], PAGES: 32 + 18 reproductions of icons measuring 24 x 34 cm
---
Information and orders: 213 0291224
Distributed in Greece by Armos Publications, tel. 210 3304196, 2310 220992
Distributed in Cyprus by Fos Publications, tel. +35722 430301
Source: Porphyra Publications