Details

Published: 18 August 2013
Hits: 6917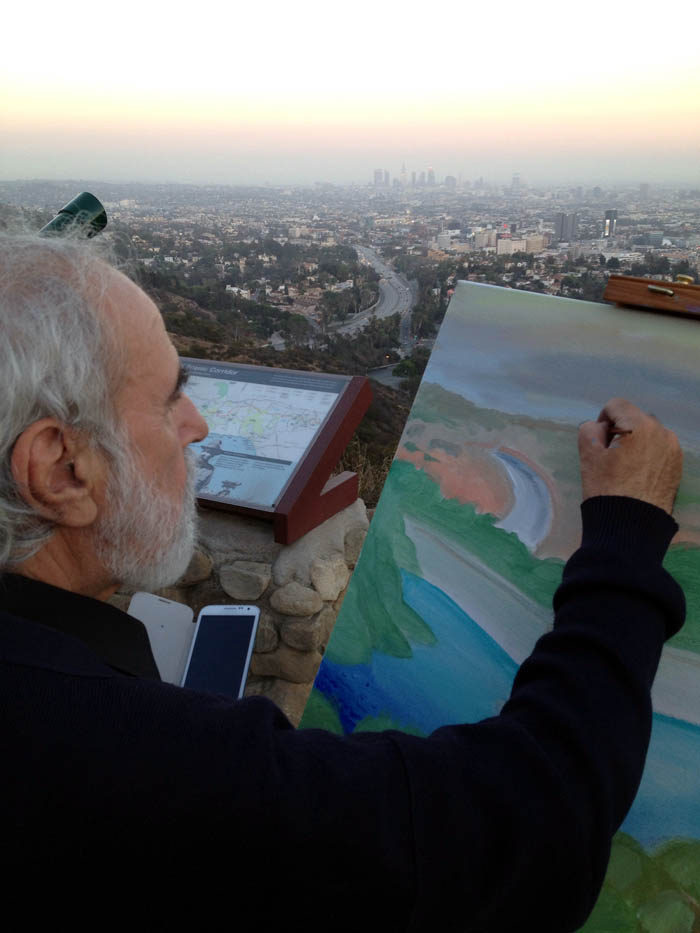 Performed by Fr Stamatis Skliris
California, 2013

Portrays and places of American landscapes arranged through Orthodox Iconography in an unprecedented way, blending the Byzantine tradition with influences of contemporary arts, paintings and images, creating exciting canvases that transport the viewer to new realms of delight and inspiration.
There is growing interest in Byzantine Art, but not many are aware of its pedagogical potential for youth and adults. We are faced with the question of how a Byzantine icon can say anything to and have any relation with the culture in which we live. The culture in which we live is dominated by the representation of reality, either as a historical, simple representation of how things were or are, or, if this is modern art, it becomes very disturbing for the artist, and is represented with a freedom that in fact destroys the particularity of the beings that are represented. Ecclesial-Byzantine art has to exist within this culture. So we have to find ways of not making an icon simply an exotic thing that has to do with certain strange people, but of relating it to the culture of our times. The great achievement of Fr. Stamatis is that he has contributed precisely to this marriage of Byzantine art with our times. We need that very much in the Orthodox Church.
Fr Stamatis performs "marriage" between Modern Art and Ecclesial Art in the most distinguishing places of the United States. In these places we see how Stamatis articulates a dialogue with modern art by evaluating the brush strokes of Van Gogh and Cézanne, Monet's colors, Matisse's forms, Picasso's Cubism, and Post-modernism. Beautiful natural landscapes and modern urban environment are presented in his authentically post-modern paintings, where he employs purely artistic criteria; he does not adopt ready-made solutions neither from the iconographic past nor from the modern American landscape painters; he rather researches everything anew; a strong experimental sense is at his disposal, and he combines strictly traditional elements with those that are modern. Here we see Stamatis in dialogue with the American landscape painters, working with his colors and drawings that relate to us a beauty and a joy of a modern type, which theologically expresses eschatological tranquillity.
Upon observing Stamatis' artwork, we see a possibility with him to link the graphic and the chromatic elements in the American Context, both harmoniously and with his rare originality, thus anticipating with his drawing and coloring a "peculiar" world of light and proximity. New perspectives and an integrating horizon are open now for both the ecclesial art and the postmodern art.
This cultural project could be called: The most profound Christian and Greco-Roman gifts to contemporary man, with the motto: The beauty will save the world.
---