Details

Published: 19 March 2013
Hits: 13097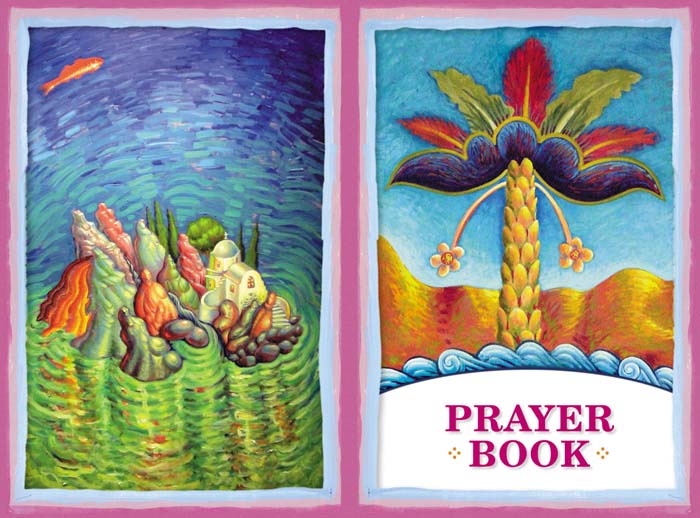 The Serbian Orthodox Diocese of Western America is pleased to announce the publication of a beautiful pocket-size, full-color, English-language Prayer Book, which has been compiled and designed by our newly enthroned His Grace, Bishop Maxim, and printed in Serbia. The book contains prayers commonly used by Orthodox Christians, lists of Scriptural Commandments, and brief articles on the precepts of Faith, proper conduct in church, and the meaning and practice of prayer. It is adorned with striking icons and illustrations by Fr. Stamatis Skliris, a parish priest in Athens who is renowned as an iconographer and as a writer and lecturer on Byzantine iconography.
Full-color on coated stock throughout, 36 pages, 3¾" × 5½" format, paperback, saddle-stitched.
---
HOLY FATHERS ON PRAYER
"The prayer for a beginner is like the fire of joy gushing out of the heart, and for the perfected one it is like a fragrant acting light. And again, the prayer is: the preaching of the Apostles, the energy of faith, or rather the direct faith itself, the substance and the reality of things we hope for (Heb. 11: 1), the acting love, angelic movement, the strength of Bodiless powers, their work and joy; the Gospel of God, conviction and fullness of the heart, the hope of salvation, the sign of sanctification, the mark of holiness, knowledge of God, the appearance of holy Baptism, the fountain of purification, the covenant of the Holy Spirit, the rejoicing of Jesus, the joy of the soul, God's mercy, the sign of pacification, the seal of Christ, the ray of the spiritual sun, the morning star in the heart, the confirmation of Christianity, the announcement of peace with God, God's grace, God's wisdom, or rather the beginning of self-knowledge; God's visitation, the labor and insignia of a true Christian, especially monks, the way of life of the hesychasts, the reason for prayerful solitude and quietness, the proof of angelic life on earth. And what else need we say! Prayer is God Himself who does all in all, who acts in all things in Christ Jesus, for there is one energy and action of the Father and the Son and the Holy Spirit".
St. Gregory the Sinaite
(chapters from the Philokalia: On Prayer, ch. 113)
---
THE PRAYER OF SAINT SAVA
Dear God, let me walk in Thy footsteps!
May Thy Holy Spirit be my guide!
Shine on my soul with the eternal rays of love!
Let Thy goodness warm my soul!
May Thy justice reign in the hearts of all men!
May Thy Kingdom be our home!
May Thy glory shine on mankind,
that it may know Thee and love eternal!
May the song of Thy joy ever echo in our hearts!
I pray Thee, O Great God,
hearken unto my entreaties!
Amen!