Details

Category: Byzantine Art & Postmodern Times
Hits: 1862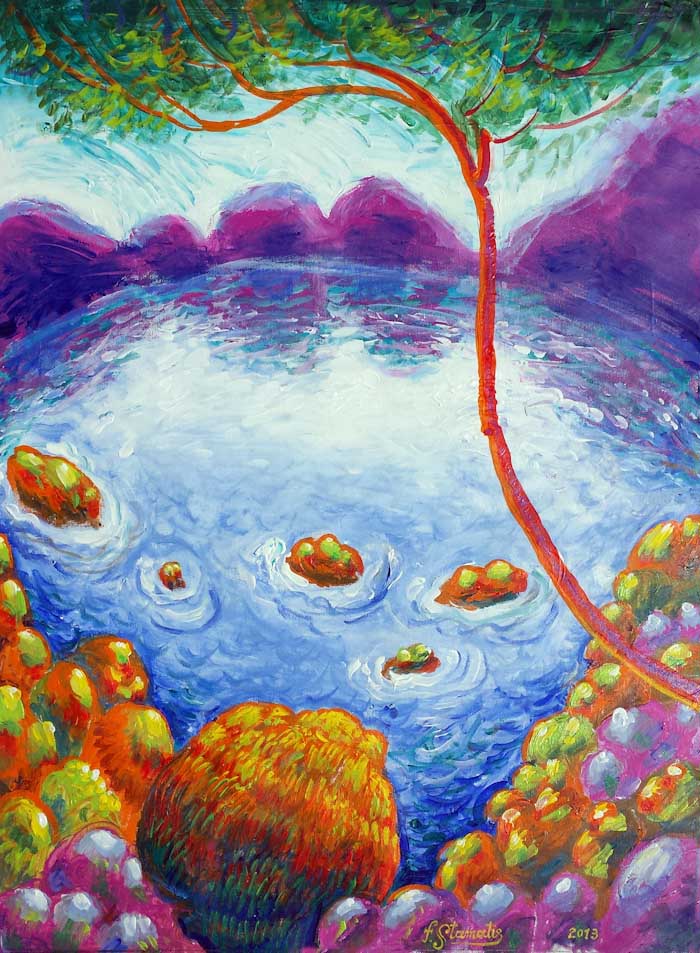 "Jordan Pond and the Bubbles", Acrylic on canvas, New Jersey, July 2013

Here we have a lighting condition known as "contre lumiere." The viewer is set against the light, the distant hills are in shade, and the center of the lake acts as a mirror reflecting the sunlight. This glow gives a strong sense of the fluid and liquid character of the water.
A tree with a thin red trunk seems to sway above the lake, and suggests motion above the peaceful and unmoving lake. The lake seems to turn its surface toward the viewer, and we have a bird's eye view, as though we are looking at the lake from above. A sense of quiet peace pervades the scene.