Details

Category: Byzantine Art & Postmodern Times
Hits: 1808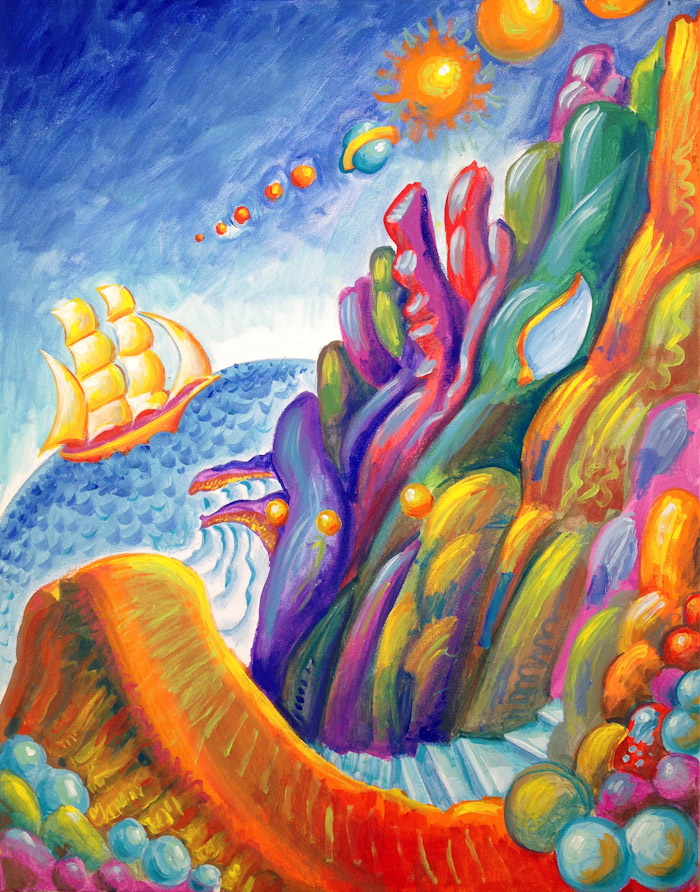 "Malibu 2", Acrylic on canvas, June 2013

A (blue) path that descends quickly to the Malibu coast provided the inspiration for this painting that, to the right, has different colored rocks and to the left has another section that goes from yellow to red in a semicircle, which move in an opposite direction from the rocks to the right. This creates a balance along with the large rocks to the right. In the middle, the blue path goes down to the beach. To the far left is the ocean with a sailboat with large sails. Planets are painted in the sky, along with stars, the sun.
We could refer to this painting as an example of "spherism," which is to say, the elements of the rocks are artistically rendered as spheres that on the one side are given light, and on the other side are shown in shadow. The ways in which shadow is added, and in which the other colors are added (which is an inheritance from Impressionism) gives the impression of depth and of plasticity to the rocks. So, we have a completely visual language to geometrically express and interpret a natural landscape of beach and ocean.