Details

Category: Byzantine Art & Postmodern Times
Hits: 1878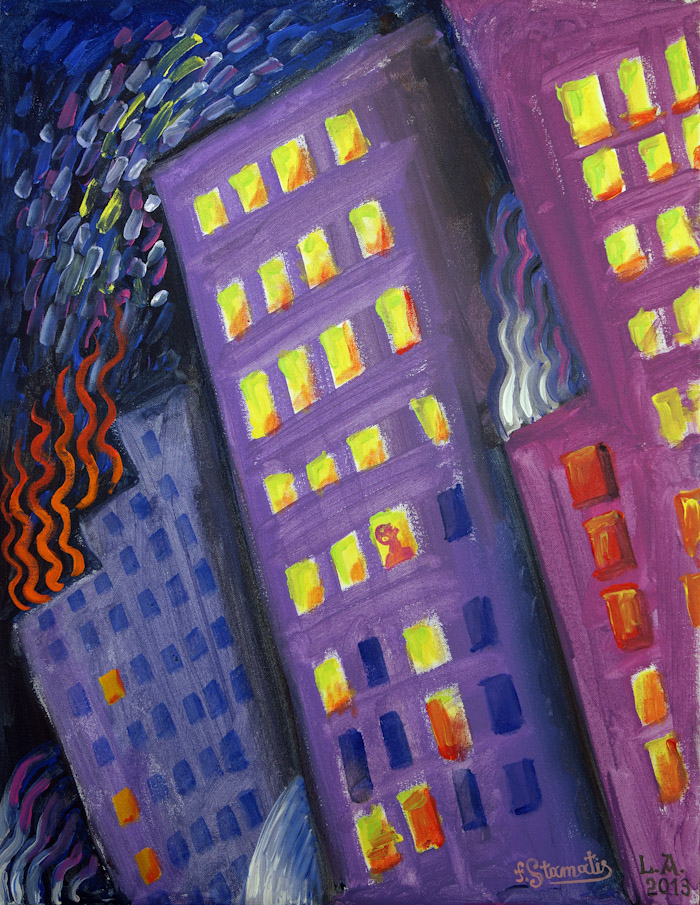 "Manhattan at Night", Acrylic on canvas, June 2013

From the perspective of light, this painting comes into contrast with the other paintings from this series because it has a dark background, and consists of dark gray skyscrapers, which have a number of windows that are lit up. The windows that are lit give a sense of human presence, while those that are dark give a sense of emptiness.
There are some waves, perhaps fire, that rise from one of the skyscrapers, and create a sense of the anxiety of the big city. So we have two ideas that are expressed regarding huge modern cities: on the one hand there is loneliness, which is suggested by the hugeness of the buildings, which dwarf the humans, and give the sense that a person is simply one among many in this huge building. On the other hand, we have the sense of the movement of the city, the sense of anxiety, where everyone is running all the time so as to be in time for something. Absent from the painting is the sense of peace of the soul. The painting represents the hopelessness of the city in the middle of the night. While it was painted in Manhattan, the feelings that it evokes could apply to any of America's huge cities.